The Hustle Builder                                                                              December 20, 2021
the Hustle Builder
Protecting your Google account from getting hacked
If your Google account is hacked, the damage a hacker can do is largely depends on connected devices. Nevertheless, even if you do not use your account for anything important, you will still lose access to it until you can prove that it belongs to you.
Fortunately, hackers rely heavily on people not understanding the threat they pose. Once you understand how hacks occur, preventing them is not difficult.
Today's Rundown:
DIGI GORO: Transforming an otherwise negative business practice into a legitimate venture
PEST CONTROL BUSINESS: Money making advantages of pests
TOUR GUIDE: The possibilities of the private tour guide business
Around the web: How Tick-Tock poses a security threat to you
Let's do it.
 BIG BUSINESS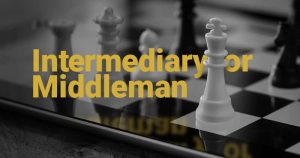 The middlemen syndrome explained
How to legitimize the "middle-men"(Goro) phenomenon 
The (Goro) practice emerged because of existing bureaucratic systems and structures that impede easy and prompt access to important services and products.
This middlemen phenomenon emerged as a response to the inability of people to have ease of access to important service sectors or product offerings.
This service gap resulted in the creation of a void that was conveniently filled by the unemployed youth majority of whom either had little to no formal education or lacked unemployable skills.
Earnings
Most of these middlemen are estimated to earn daily wages of GHC50-200 daily depending on prevailing market conditions.
On bad hair days, these middlemen earn as little-as, GHC2, 5, 10, etc. On such days, they sometimes resort to playing the role of unofficial car parking attendants to people patronizing services at various institutions and places of business where they operate around.
Present challenges
25% of interviewed respondents perceived (Goro) boys as a nuisance and would prefer not to engage their services due to many incidents of overpricing, extortion, and fraud.
Opportunities within the space?
The need for legitimate business facilitators who can ease the process of doing business is still a relevant one. Most would appreciate the convenience of having products and services rendered to them at a reasonable fee.
Well-meaning entrepreneurial-minded and tech-savvy individuals can leverage technology by creating an online business profile on online platforms such as Jiji, Tonaton to offer such services at a fee.
Another option is to develop a business app that provides some niche services for customers at their convenience. The cost for developing an "app" can range from GHC4K-GHC 10K.
SNIPPETS
A journey of a thousand miles starts with one step for workers and public transport users as commercial drivers in the city embark indefinitely on a sit-down strike over ridiculous fuel prices.
Go techy or go nowhere, enhancing the "Goro-boy" business model, using trusted technological apps that save time, cut costs, and deliver double the results than previously.
Relive your favorite 90's Christmas movie Home Alone, by renting a room in the famous McCallisters' home, for just one night. There's room for four guests going for $25 a night. Make sure to complete your booking, or you won't get the address.
Stop fuming about the lack of business opportunities and job availability, and start that fumigation hustle you've had going on in your mind for ages now.
The spice that makes this world burn on its heels is the chili peppers being exported from Ghana to Europe and America. Here you can make it more than a side gig, enjoying the profit and fun side of the pepper business boom.
Leading the way through the buzzing streets, don't forget to let your guests taste the delicacies from the west while listening closely to the muffled cries of their ancestors, who went through the gates of no return. Something is refreshing, showing your country off as your side business.
PROFITING FROM PESTS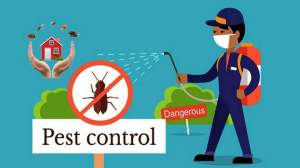 A fully Registered (FRE) pesticide as of 2015 stood at 391 Those that qualified to receive Preliminary Clearance were 117 as at the same period. These projects' pesticide uses continue to rise to meet market demands.
Identified Challenges
Unfortunately, the enforcement and lack of regulatory framework are almost non-existent (Gerken et al, 2001; GEPA, 2007).
According to Probst et al, (2012) The average Ghanaian farmer's knowledge on Integrated Pest Management (IPM) as a substitute to pesticide use is, unfortunately, a major contributory factor to the illicit proliferation of pesticides on the Ghanaian market.
In a conducted survey, respondents exhibited a (20%) preference for engaging the services of known registered fumigation experts. However, these outlet options are somewhat unreliable because they do not guarantee safety and security due to the number of unknown individuals present in customers' homes and the possibility of theft or future home invasions, this has led homeowners wanting to fumigate their homes by themselves.
Market Opportunities
Fumigation in residential properties ranges between GHC300-500.
Operational Requirement
Application for a pesticide-operating license includes the following; the product dossier with the necessary annexures to the registrar; a technical sub-committee from EPA scientifically analyzes the complete application on the environmental and human toxicology, bio-efficacy, labeling, and advertisements.
After an evaluation report and recommendations are made an application and product use is then submitted to the Pesticide Technical Committee (PTC) for approval.
The PTC evaluates the report and proposes a registration decision for deliberation and subsequent approval or otherwise by the Ghana EPA Board. Full registration of product is usually valid for 3 years and renewable thereafter. While a provisional clearance permit is usually valid for durations of 6 months to 1 year, which then requires that the applicant submit additional information for further consideration.
Start-up capital
The cost of a knapsack sprayer ranges between GHC100-800.
For a 16litre manual, it's GHC100 the battery-powered is GHC800.
Gloves cost GHC20, Wellington boots cost GHC50.
A 2Lt bottle of pesticides costs GHC40.
THE FREELANCE TOUR GUIDE BUSINESS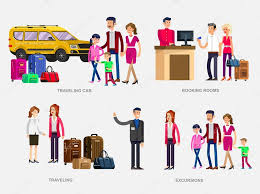 Sector Challenges 
Foreign tourists visit Ghana with the hope of experiencing the countries rich colonial and cultural legacy. Unfortunately, the experiences are rather monotonous and lack innovation and diversity.
This presents an ideal opportunity for a more targeted and personalized experience from an indigene that understands the cultural nuances and can provide a more personalized experience than the average tour experience offers.
To do achieve this the local guide must be familiar with unusual and diverse side attractions sights such as nightlife experiences or which hot spots serve the best local delicacies, hiking or biking trails, bungee jumping, and camping activities, and other attractions that would keep tourists coming back and providing more referrals.
Tourism in Ghana is one of the least underdeveloped sectors, yet it happens to be one of the most profitable industries if well strategized.
Opportunities 
A local that is intimately familiar with their city or region can monetize this opportunity by offering personalized tour guide services to tourists.
To be a prospective tour guide, one will need some formal knowledge of historical events and must have the ability to tell compelling stories and be good at it. The individual must have extensive knowledge of the cities they wish to show off and be a great communicator, especially in a language these tourists can best appreciate, and have a vast knowledge of other cultures.
BUSINESS SET-UP
Partnership- affiliating with hotels/ tourism companies to be a tour guide
Freelance Tour guide: Registering as a freelance tour guide with the relevant accredited tourism boards
STARTUP COST ESTIMATE 
A minimum of a Senior High School certificate.
Some institutions offer short training courses for tour guides the cost ranges from free to around $100
Around The Web
Useful tips: Incoming tide of Yules…..lots of to-dos
What's interesting: The first documented case of "geek" dates back to 1916. At the time, the term was used to describe sideshow freaks in circuses.
How to: How to extend the lifespan of your laptop. https://www.makeuseof.com/how-long-do-laptops-last/?utm_source=MUO-FB-P&utm_medium=Social-Distribution&utm_campaign=MUO-FB-P&fbclid=IwAR0dwpx4wE-IxM4HGoAYM-NOA10q_aov_X3FHhf9MlRKt49UqzKsjlRjYwg